Porsche Officially Unvieled the 911 GT2 RS and It's Crazier Than We Thought
Finally! Porsche has unveiled the 2018 911 GT2 RS. This is the most powerful car Porsche has ever made, producing about 700 horsepower from a twin turbo flat 6.
It has a 0-62 time of about 2.8 seconds, and a max speed of 211 mph. Porsche has specifically designed this car to be fitted perfectly for the track. In fact, Porsche describes it as precisely focused, brutally strong, and the perfected driving machine.
With the base price of about $293,200 US dollars, it's quite costly. Though not surprising, Porsche has made every cent of that price tag worth it.
What Makes The Porsche 911 GT2 RS Such A Perfect Car?
The design goal with the 911 GT2 RS was to have both a high top speed, meaning a low drag coefficient, and race-optimised aerodynamics, meaning maximum downforce. This wasn't exactly an easy task for the design team.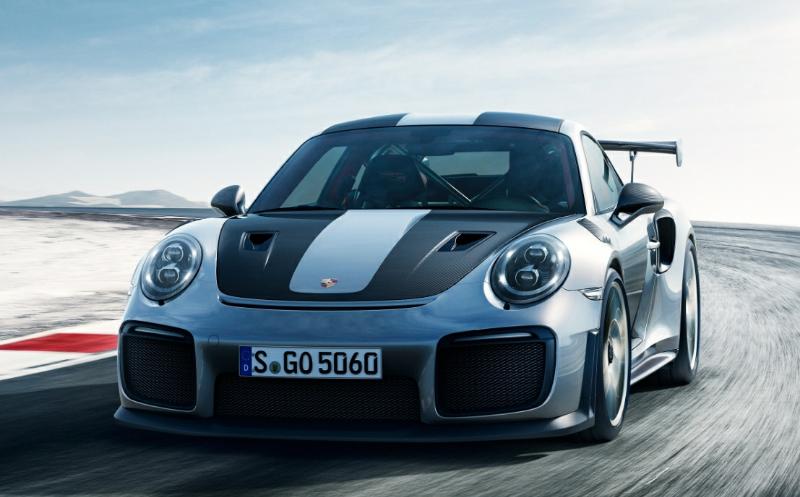 The car has aerodynamic aspects all around it. For instance, it's sporting a giant carbon fiber wing on the back and has two intakes on the front hood. Sideskirts are also larger than previous 911 models, which results in a larger underbody area causing greater downforce.
Much of the car is covered in air intakes to aid in cooling. Porsche's new 911 GT2 RS is full of impressive aerodynamic features, so these are just a few examples of what you'll find.
Another great feature of the new GT2 RS is the ultra lightweight construction. For instance, most of the car is made of lightweight carbon fiber and the roof is made of magnesium. It's also the first time Porsche has used a lightweight glass. This has enabled the car to have a power-to-weight ratio of 2.1kg/hp.
In addition, the GT2 also has the option to get the Weissach package. This package will give the car lightweight magnesium wheels that allows it to be approximately 11.5 kg lighter. The fitted titanium roll cage will also be about 15 kg lighter. Its paddle shifters and steering wheel trim are also made of a carbon-weave finish.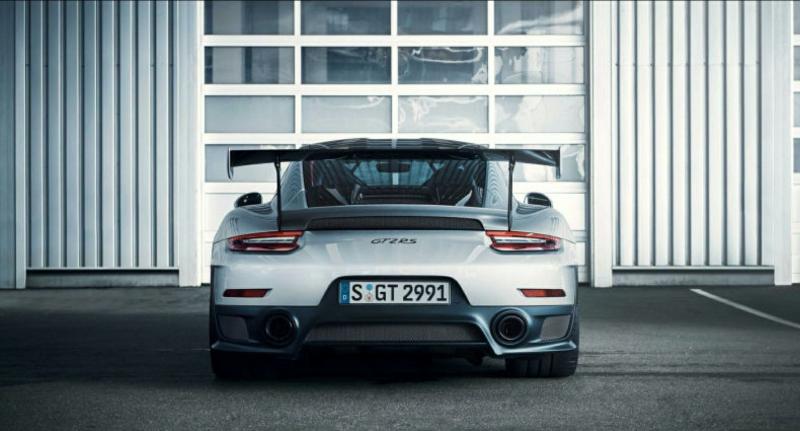 A distinguishing feature of the vehicles equipped with this option is a decorative strip in the vehicles color on the carbon-weave finished front lid and roof. Basically, this package supplies extremely good looks and is ultra-lightweight. Sounds like a win-win situation to us.
Overall, the new Porsche 911 GT2 RS sounds like an amazing car on paper. We have full faith in Porsche and their team, but I guess we'll have to see what sort of numbers it runs on the track. Our guess is serious competition for the Lamborghini Huracan Performante and the McLaren 720s.