Jaguar Annouces the 592-HP XE SV Project 8 For $192,000
The Jaguar F-Type is already an amazing, beautiful, and powerful car. Recently, Jaguar has announced a new model that'll outperform the F-Type – and it's a Sedan. The newly announced model is being called the Jaguar XE SV Project 8.
It's going to have a MSRP of about $192,000. This makes it more expensive than a McLaren 570s and a Porsche 911. That's right – a 4 door Jaguar is priced more expensive than some supercars. Keep in mind that buyers can choose between a two-seater, track-oriented version or a road-based four-seater.
They're also calling it the, "Most extreme performance Jaguar vehicle ever." This is quite a profound statement coming from the marketing team over in the UK. So, how is Jaguar expecting to get away with charging such a large sum of money?
The Jaguar XE SV Project 8 is a Beast
Let's be straight here – don't let the fact that the XE SV Project 8 is a Sedan sway you. As evidenced in other 4 doors (BMW M-series for instance), a Sedan doesn't mean slow. A Sedan can be quick as hell if it's designed correctly.
Speaking of design, let's take a look at the exterior design of the Jaguar XE SV Project 8. It's absolutely stunning! It has a great mixture of elegance and ferocity in its looks. In fact, Jaguar says, "The Project 8 body has been extensively redesigned to offer aerodynamic performance essential for a 200 mph car."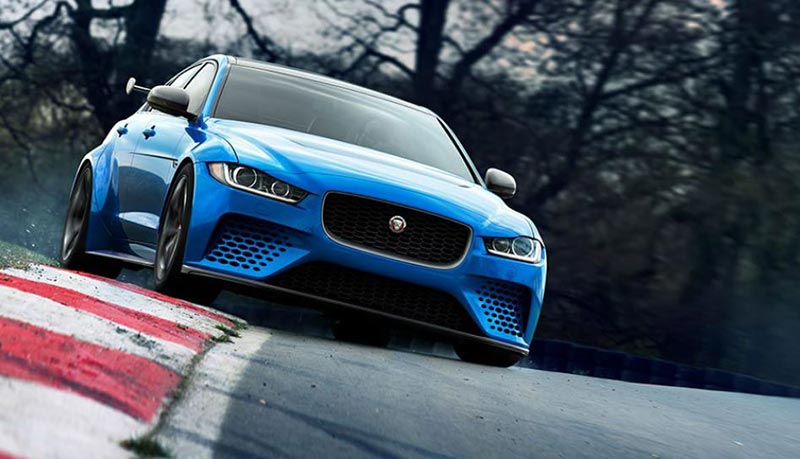 Hiding under the hood is an impressive 592 horsepower 5.0L supercharged V8. It also has a motor sport-derived transmission and all-wheel drive for outstanding performance. Further more, there's ball-jointed damper mounts for improved response, and 2 ride heights – 1 for the road and the other for the track.
The Jaguar XE SV Project 8 is also made to be lightweight. This is accomplished through carbon-fiber hood, bumpers, fenders, side skirts, front splitter and rear spoiler. Its body is also made from a lightweight aluminum.
Despite being such a carefully sculpted piece of art, not many of them are being made. In fact, there will only be 300 of them made worldwide. Keep in mind that those lucky enough to get their hands on this car will have the option between a two-seater and a four-seater.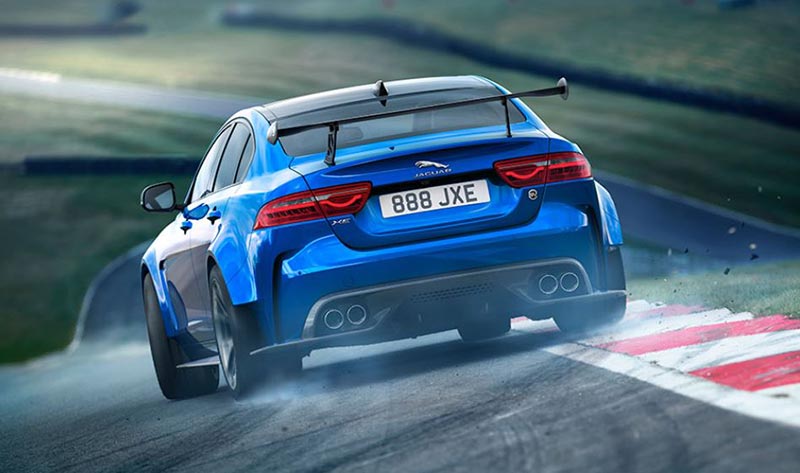 Jaguar claims the XE SV Project 8 will have a max speed of 200 mph. The 0-60 time will be about 3.3 seconds, and you'll be able to see even more impressive numbers once it hits the track.
To wrap things up, the Jaguar XE SV Project 8 definitely looks to be an impressive beast. Jaguar is claiming impressive top speed and 0-60 numbers, and it'll be amazing if it achieves them. Despite all of this, we just don't see the justification for a near $200,000 price tag.
Do you have your own thoughts on the Jaguar XE SV Project 8? Leave a comment down below and let us know!