The 2018 Ford Mustang GT Will Have an Under 4 Second 0-60 Time
The Mustang has been Ford's flagship pony car since its debut in 1964. Throughout its 63 years of production, it has undergone some major changes. The revised 2018 Mustang GT is no exception to that.
Before we get into the changes in the GT, lets talk a little bit about the ecoBoost. For starters, most of you will know by now that Ford no longer offers a v6 for their Mustang lineup. They're only going to be offering a 2.3L 4 cylinder ecoBoost, and the 5.0L v8.
Don't let 4 cylinders fool you, though. In 2018, the ecoBoost is going to be making a whopping 310 horsepower and 350 lb-ft of torque. In fact, Ford is claiming this engine will be capable of taking the Mustang from 0-60 in under 5 seconds. It's also cheaper than the 2017 was by about $600 (for an MSRP of $25,585).
What's Been Changed In The 2018 Mustang GT?
For starters, the Mustang is now going to be making 460 horsepower – 25 more than the 2017 which made 435. This is going to cost you though, as the MSRP has been hiked up to $35,095 (around 2 grand more than the 2017).
Speaking of price hikes, the optional GT package costs about a grand more than last year. The total price of this package is about $3,995.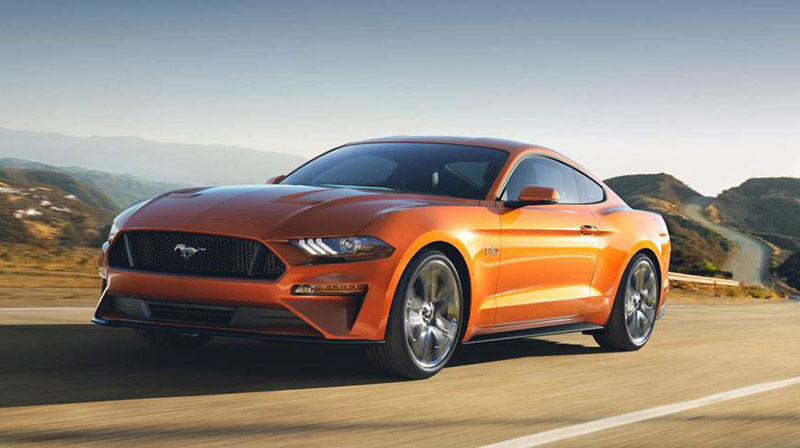 It adds things like Brembo brakes, summer tires, heavy duty front springs, a strut-tower brace, a larger radiator, a Torsen rear differential, and a performance rear wing. You'll have to be the one to decide if it's worth the money or not.
Ford is claiming the Mustang GT will now have a 0-60 time of under 4 seconds when in drag mode with the 10 speed automatic. That's quite a bit faster considering the 2017 had a 0-60 time of around 4.5 seconds.
"Typically, when you shift gears, you give up time," Mustang chief engineer Carl Widmann says in a news release. "In Drag Strip mode, the engine torque doesn't drop when you're shifting. You get peak engine torque and horsepower straight through thanks to our new Ford-built 10-speed transmission."
If this turns out to be true, the Camaro will have some serious competition to keep up with now. Chevy's 2017 Camaro SS makes 455 horsepower and, according to Car And Driver, has a 0-60 time of 4.1 seconds.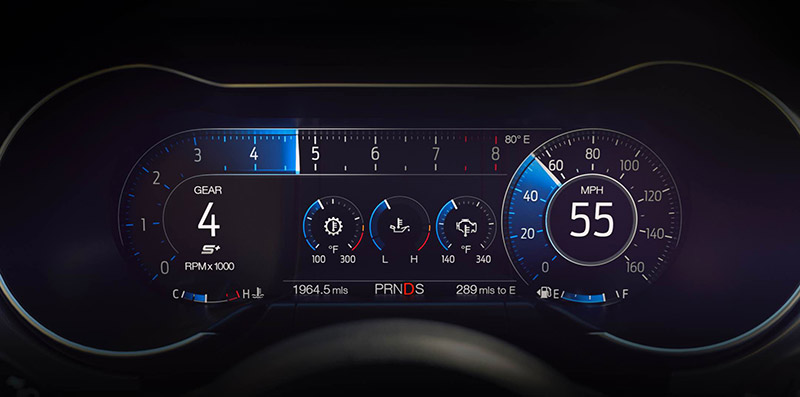 The Mustang is also going to feature an optional 12 inch display to replace the instrument cluster. It looks quite beautiful and will make changing settings in the car much easier. We're just not sure how the purists are going to feel about this. Maybe that's why Ford kept it as an option, instead of making it standard.
What do you think about the new 2018 Ford Mustang GT? Are you excited? Are there things you wish they would have changed or done differently? Let us know in the comments down below!