Maserati Unviels the Newly Refreshed GranTurismo and It's Stunning
Maserati reportedly is going to have a small, 2 door vehicle to replace the GranTurismo. Unfortunately, that's been pushed back to the next decade some time. Thankfully, not all has been lost.
The Maserati GranTurismo is an absolutely beautiful car. To make up for the pushing back of a new model, they've added a few facelift touch ups for a refreshed look. The whole car looks (and always has looked) absolutely stunning.
What's Been done to the 2018 Maserati GranTurismo?
You may have to look closely to see some of the changes that Maserati has made. For instance, they redesigned the grille which was inspired by a Maserati concept called the Alfieri. Road and Track also reports that it's going to get a redesigned rear bumper. Unfortunately, we can't see it yet as Maserati has only released pictures of the front of the GranTurismo.
The sport version of the Maserati GranTurismo will feature a new trim for the steeply raked Bi-Xenon headlights with adaptive light control. We've got to admit, they look pretty sleek, and complement the redesigned front grille quite well.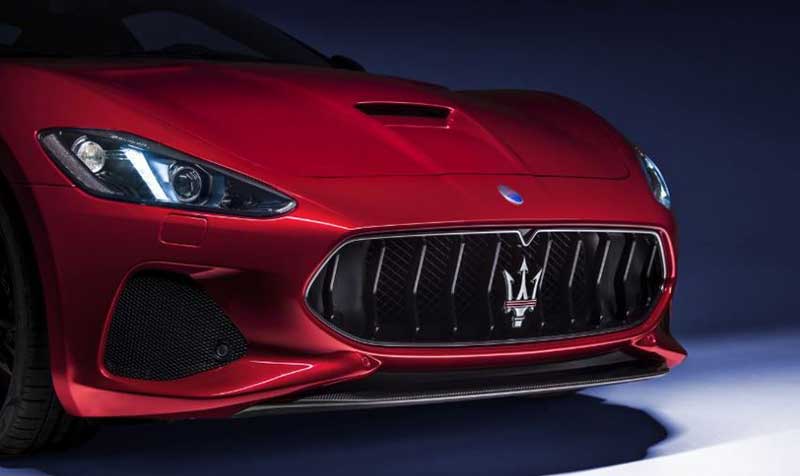 The interior has gotten some good updates as well. For starters, there's a new 8.4 inch display with Apple CarPlay and Android Auto. The front sports seats have optional carbon fiber backs and feature optional Poltrona Frau leather and Alcantara.
Basically, the redesigned grand tourer is set up for comfort and luxury with a bit of race mixed in. For instance, the steering wheel mounted paddle shifters are subtle, but they invite the driver to push that Italian V8.
As much as this car comes across as a comfortable, easy driver, it's got a wild side. Maserati has fitted it with a formidable 4.7L V8 producing about 460 horsepower and 520 lb-ft of torque. Furthermore, this engine is naturally aspirated. That's what we like to see.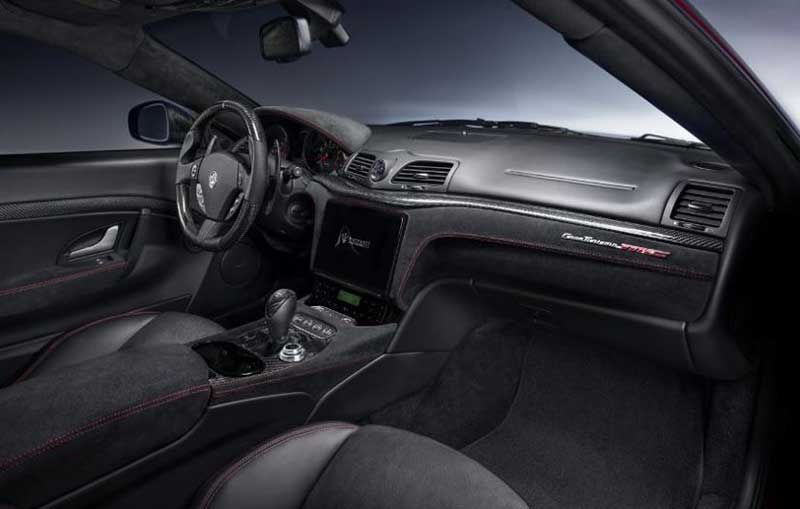 In addition, it comes with an aggressive central intake and two large air vents. It also has an optional hood made from carbon fiber, which we'd highly recommend. Overall, it's fairly lightweight for being a grand tourer and is designed for great handling on the back roads.
Finally, the GranTurismo comes in 2 packages. First is the Sport package that is followed by the MC package. Both are a little different from each other, but both scream performance mixed with elegance. You can find a more in-depth comparison from Maserati's website.