5 of the Best Car Modifications For Any Vehicle
Modifications are a great way to enhance both performance and looks to your car. On top of that, it's a good way to both learn your car and get a connection to it. Watching your vehicle unfold into a piece of art you designed is extremely rewarding and a fun project.
If you want to buy a project car but you're not exactly sure where to start, we've got you covered. In our 5 Best Street Cars to Start Modding article, we go over our opinion on the best cars to mod. Hopefully this will give you a couple good ideas on where to start looking.
There's a ton of mods for you to add to your car like an intake, coilovers, performance enhancers, etc.. If you don't know exactly what you want to do, we're going to go over our top 5 mods that apply to any car.
1. Cold Air Intake
This is the first performance modification many people install for a couple reasons: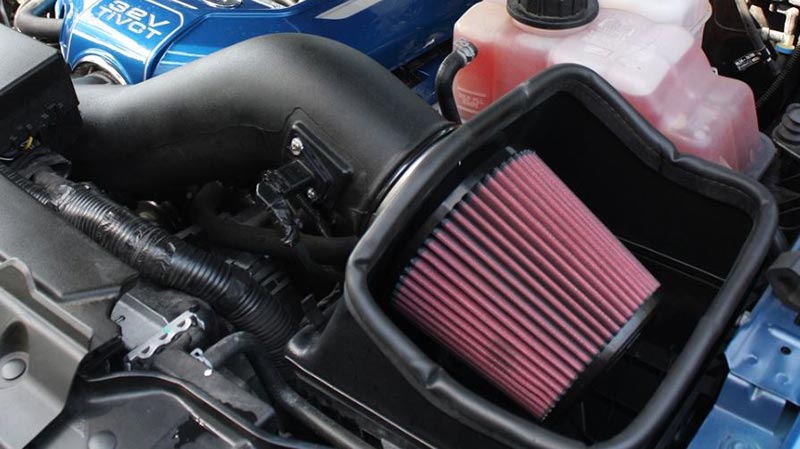 First, many of them are relatively inexpensive in comparison with other performance mods. They're also pretty easy to install as they can be fitted in your garage at home without the need of a mechanic.
Most cold air intakes can add anywhere from 10 horsepower and 10 lb-ft of torque to 20-25 horsepower, and 20-25 lb-ft of torque. Typically, the more power they add the more expensive they'll be. There are also some intakes made from high quality materials like carbon fiber. This will make the intakes cost more.
Injen is one of the most popular companies that sells intakes. They're pretty good for both quality and power added. We recommend checking them out, though if you don't find what you want there's plenty of other brands out there.
2. Suspension Upgrades
Some cars, like the f30 BMW, come just a little bit too high from the factory. To combat this, many people opt to lower the stance on their cars. This will give your car a more aggressive look and aid in handling through the corners.
To do this, we recommend investing in some coilovers. The term "coilover" just refers to a shock wrapped in a coil spring. Most factory coilovers are made for comfort rather than performance.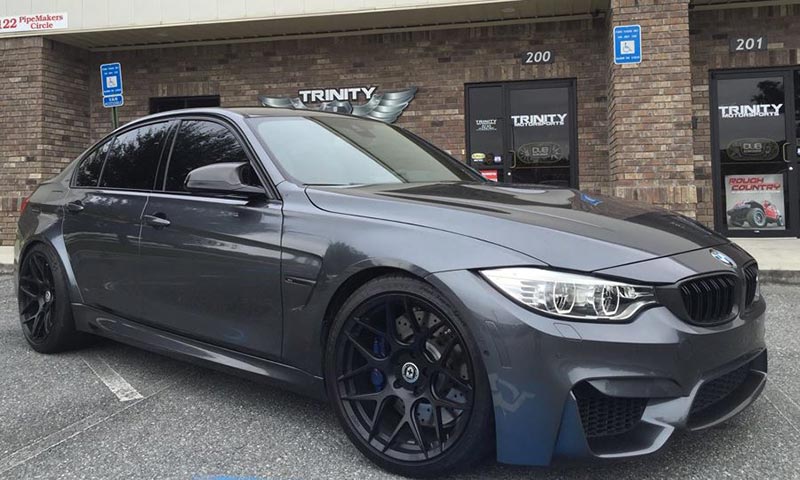 The great thing about investing in coilovers is that they don't necessarily hurt your ride quality. In fact, they can often times improve the ride quality of your vehicle.
They also dramatically improve handling when going around sharp twists and bends. Most of them are height adjustable via a bolt at the top, so it's pretty easy to find what you like. It may take some adjustment, but soon enough you'll find a setting that works perfectly for you.
3. Rims & Tires
Many cars come from the factory with pretty crappy rims. For instance, the Scion FRS/Subaru BRZ/Toyota 86 come with sub-par rims from the Toyota Prius. For a car like that, they're not exactly ideal or very aggressive looking.
This can be fixed fairly easily with a set of aftermarket rims. Though these are pretty much for looks, some can aid in performance as well. You can get your hands on lightweight rims, though they're more expensive, that'll help the car to be quicker.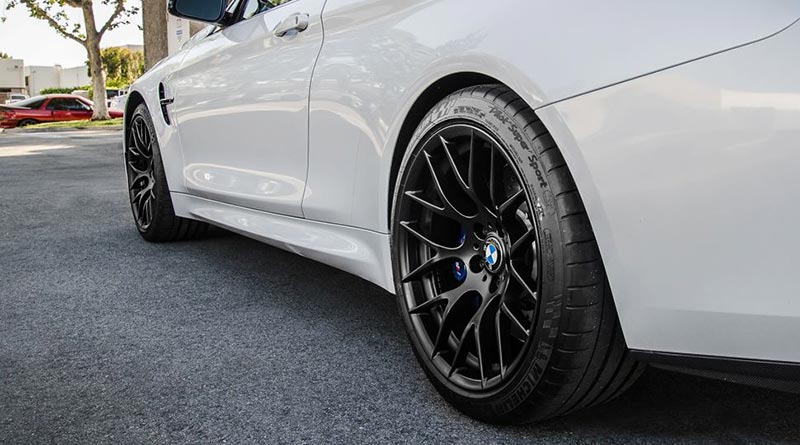 Getting a set of high quality tires is a must as well. Like with the rims, many cars come with bad tires from the factory. They often times don't grip to the road the best and this will result in poorer 0-60 times and track times.
Our personal favorite company to go to for tires is Michelin. They're a very famous brand in the car world for being both high in quality and great with performance. You'll have to shop around to find what works best for your set up, but we're pretty sure you'll find something you like.
4. Exterior Mods
Want to spice up the look of your car? You should look into getting some aftermarket exterior mods then. Just make sure you have some of the performance stuff listed on this article done too. We wouldn't want to add more ricers to the street.
One of the main benefits to exterior modding is you can get stuff that aid in both looks and performance (aerodynamics). For instance, investing in a rear spoiler and a front splitter is a good place to start if you're going to track your car. Both of these provide downforce to give more traction in corners and can look pretty cool.
Another exterior mod you may want to consider is aftermarket headlights. Though good ones can run you a couple hundred dollars for a set, they can really help your ride stand out. Just make sure you get headlights that match the overall appearance of your car.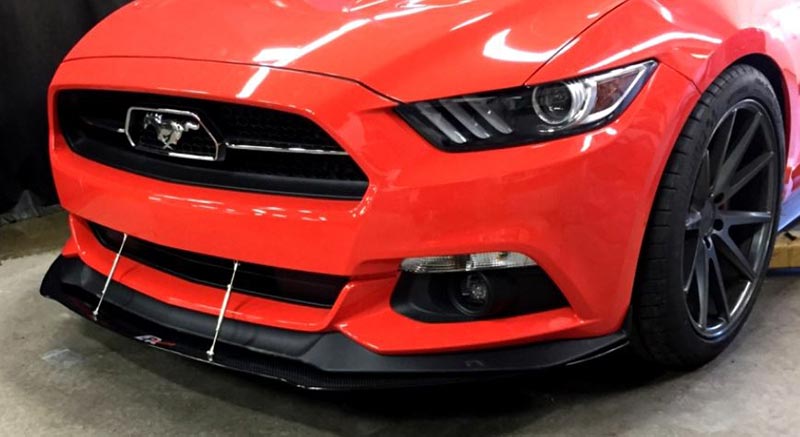 A rear diffuser can also look really good if your exhaust tips look to be floating in the air. Just slip one of these on in the back to help everything look more tucked in. As an added bonus, this will also aid in improving aerodynamics.
5. Aftermarket Exhaust
Want to be able to hear your engine roar like it was designed? You'll likely need to invest an aftermarket exhaust to make this happen. Keep in mind that a quality exhaust can end up costing you $1,500+, not counting the expense to have it installed.
Another bonus to an exhaust (other than a fantastic sound) is a boost in horsepower and torque. Most aftermarket exhausts can open up the flow of air, resulting in less backpressure in the engine.
Less backpressure means more gases can flow. The more gases that can flow freely, the more power you'll make. It's a win-win in our eyes.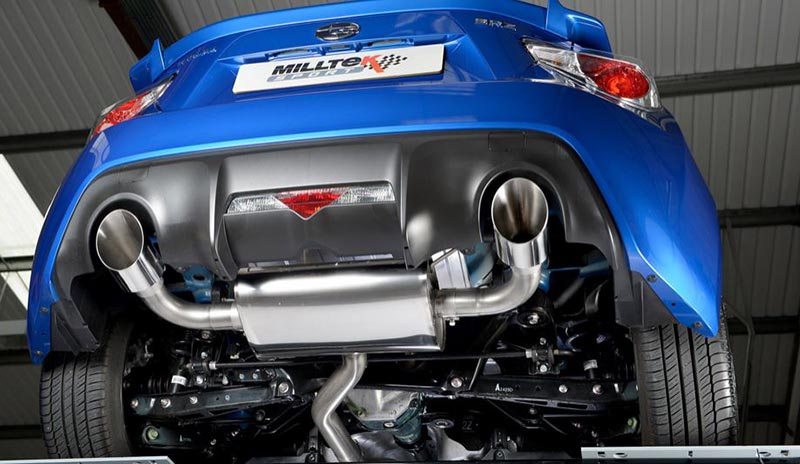 If you end up going with a custom or aftermarket exhaust with your car, you should also invest in a tuner. Though they can run you a couple hundred dollars, they're typically super easy to use and you'll notice an instant performance improvement.