Here at CarsHeadline.com, we genuinely pride ourselves in bringing you, the reader, high quality and informative car news and reviews. We strive to bring all of our readers content that they'll both enjoy and hopefully learn something interesting.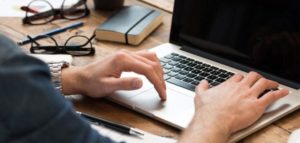 Our whole team is composed of long-time car enthusiasts. Each and every one of us has a true passion for four wheels (though some of us enjoy two wheels as well) and we hope you'll be able to feel our passion behind every word that you read from the articles shared here. Our team of skilled writers will be bringing you up-to-date car articles on everything classic, new, exotic, daily drivers, and much more! You can subscribe to our newsletter to stay up to date with everything with publish.
We're always looking to expand our team of enthusiast writers! If you're interested in joining the CarsHeadline.com team and wish to publish some articles on here as well please write to us through our contact page with why you think you should be able to join our team. After sending us a message, a member of our team will be in touch with you.